Guide To Finding Real Estate Cash Buyers

Selling a home can be stressful and time-consuming, especially if you rely on a buyer needing financing. A cash buyer, on the other hand, can make the process much smoother and less uncertain.
For several reasons, a cash buyer can be an attractive option when selling your home. First, cash buyers don't need to secure financing, so there's no need to worry about the sale falling through because the buyer's mortgage application is denied. This means the transaction can be completed more quickly, with fewer complications.
If they can find cash buyers, it will be quicker and more profitable for those wishing to assign their contract to an end buyer.
The Benefits Of Cash Buyers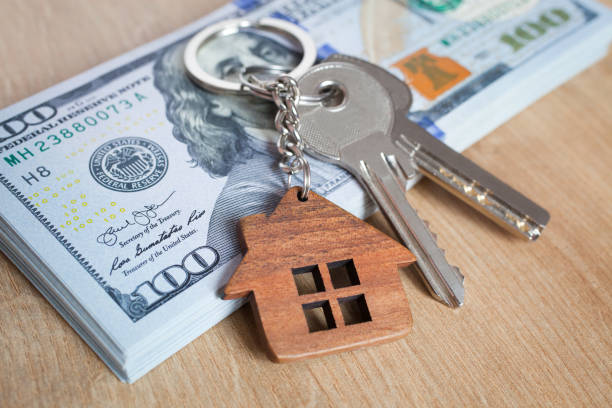 Cash buyers are a real estate investor's dream as they simplify the transaction process and lead to quicker closing times with fewer complications. With cash buyers, there is no loan approval process, which saves several weeks of time that would otherwise be spent on submitting loan applications and negotiating terms. As a result, investors find that cash buyers are ready to offer and proceed with a deal right away, regardless of their preferred exit strategy.
Cash buyers also simplify the overall real estate transaction by eliminating the need for a lender. Traditional lenders may not finance a property with permit issues or title disputes, whereas cash buyers have agency over whether they want to tackle these issues themselves.
Furthermore, lenders require a home inspection and appraisal with stricter requirements, leading to more back-and-forth between the buyer and seller. These benefits allow investors to move from the deal to deal more quickly, potentially increasing profit margins. Thus, creating a cash buyers list is essential for real estate investors.
Where To Find Cash Buyers
Cash buyers for real estate deals can come from various backgrounds and industries, so it's important not to limit your search to just one type of buyer. By expanding your search beyond a single buyers list, you open yourself up to the unlimited potential of the market. To find the right cash buyer for your property, think creatively and look beyond the obvious sources.
If you're not sure where to start your search, here are a few suggestions:
Craigslist
One effective strategy for finding cash buyers is by utilizing Craigslist. To begin, browse the property listings to gain insight into what other homeowners want to achieve. Some of these listings may be from investors in your area who are also interested in buying properties. You can contact them to inquire about their interest in real estate investment.
Additionally, take note of any real estate agents promoting these listings, as they often have a network of investors they work with directly. You can explain your business to these agents and ask if they would be willing to share your contact information with their investors.
Real Estate Auctions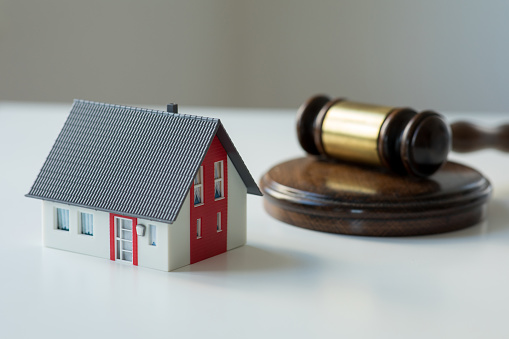 Real estate auctions attract a diverse group of investors, including those who have cash on hand and are eager to close quickly. However, many of these investors may be outbid by experienced players who dominate the local auction scene or those willing to pay more than market value. As a real estate investor, you can leverage this situation to your advantage by attending these auctions and introducing yourself to potential cash buyers. Emphasize the benefits of working with you, such as access to better deals and the potential for increased profits. By building relationships with investors at these auctions, you can expand your network and find new opportunities for success in the real estate industry.
Personal Property Signs
One of the simplest methods of finding cash buyers is using personal property signs. These signs are placed on a subject property to market it to potential buyers. Personal property signs are similar to bandit signs but are more direct in their approach. They provide interested buyers with your contact information and state that the home is for sale. To maximize exposure, it is crucial to use bright colors and strategic placement.
However, it is equally important to memorize the property details to answer any inquiries confidently. The more information you can provide about the property, the more likely you will attract potential buyers. You can turn inquiries into "hot" leads by being knowledgeable and confident.
Tax Assessor's Website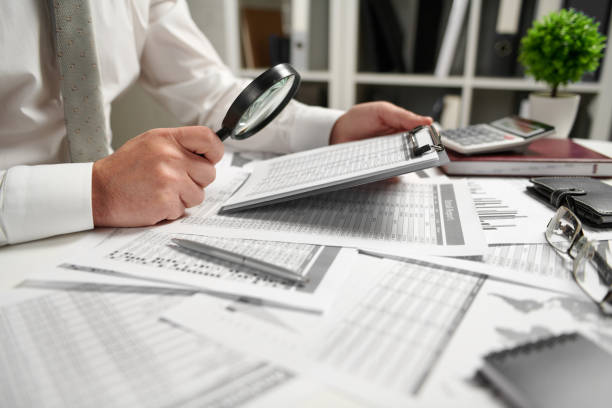 Finding cash buyers can be simple or complex, depending on your approach. However, one effective way to locate them is by exploring a local tax assessor's website. You can search the site for ownership information indicating a buyer's interest. Properties owned by investors are more likely to have willing and able cash buyers. You can identify an investment property through an LLC ownership of a home. Additionally, owners with multiple homes in an area may be interested in purchasing another property and are potential cash buyers. Look for these telltale signs to find cash buyers for your real estate deals.
Bandit Signs
Bandit sign campaigns are common in many neighborhoods and can be an excellent source for finding cash buyers. The signs that say "we buy houses" or "close in 5 days" may belong to potential buyers for your next deal. The signs should come with an email or phone number that you can use to generate leads.
Similar to contact buyers and sellers from the MLS, you should also reach out to the numbers found on bandit signs. Keep in mind that you are providing them with a free source of leads, and they have nothing to lose if you send them a potential deal.
MLS
Developing a strong relationship with a local real estate agent can incredibly benefit your business. They can provide valuable information from the MLS and help find and sell properties. While many investors believe that the MLS is only useful for running comparable listings, it can offer much more.
By asking your real estate agent for a list of all-cash transactions over the past 90 days, you can obtain a starting point for finding cash buyers. This list can include deals that have closed with cash or sellers without mortgages on the listing. Once you have this list, reach out to these individuals to determine the types of properties and deals they are interested in.
To streamline this process, prepare a mini-application to collect information and store it in a larger database that includes email addresses and other contact information. Finally, ask these potential cash buyers if they want to receive notifications when you have a deal that fits their criteria.
Real Estate Crowdfunding
In competitive markets, a common obstacle to locating cash buyers is the limited financial resources of many potential investors. While they may want to invest, they may not have enough capital to close deals alone or prefer to spread their investments across multiple properties to reduce risk. Crowdfunding is a way to combine the advantages of the previous strategies with the potential to access a wider and more diverse pool of funding.
Real Estate Clubs & Networking Events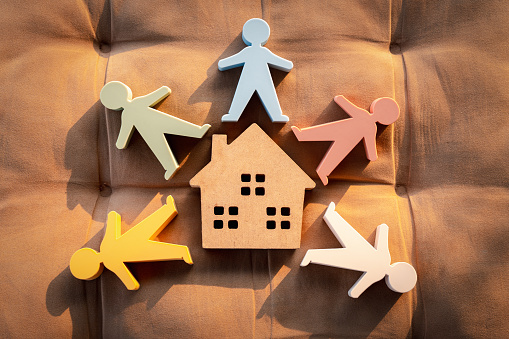 Face-to-face networking can be a powerful way to connect with potential cash buyers. You can locate real estate investment clubs and meetings in almost any market, and they offer an excellent opportunity to meet new buyers. These meetings usually include a dedicated networking session where you can connect with real investors who are doing business in your area. Make sure to bring business cards and reach out to as many people as possible.
While not everyone you meet will be receptive, the individuals you do connect with will be valuable additions to your buyers list. Additionally, networking groups can be a great resource for finding investors. Many people in these groups know other investors, and by explaining that you're also an investor looking to make new contacts, you increase your chances of finding new cash buyers. The more people you meet, the greater your chances of success.
Online Lead Capture Form
Online lead forms are a useful tool for identifying cash buyers. By adding an online lead capture form to your website, potential buyers can submit their contact information and express their interest in being added to your buyers list. Once you have their contact information, you can update them with email newsletters and other communications. Additionally, you can drive more traffic to your website by promoting your online lead capture form through social media or other online advertising methods.
Public Records
To find cash buyers, you can also utilize your local public record office, which has information on every sale in your area. While access to this information may vary among counties, you can start by doing a Google search for your local area's public records. In states that use mortgages, the deed and lien from the loan are recorded by the county if a property was purchased through financing.
On the other hand, if a cash buyer purchased the property, no lien would be provided. Another way to search public records is through a local title company. You can access a list of properties sold without a mortgage lien and find cash buyers from there.
How To Sell Your House For Cash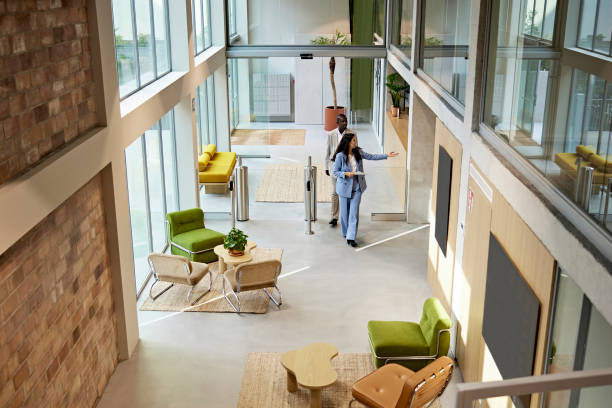 Selling a house for cash can be a faster and less stressful option than the traditional selling process. The first step is to find a buyer who offers cash-buying services and request an offer. You should inform the buyer if you're open to doing any repairs or if you want to sell the home "as-is."
After the potential buyer inspects the property, they will present you with a contract containing their offer. Before accepting or declining, it's essential to ensure the buyer is legitimate and can provide proof of funds. This will help avoid scams and legal issues.
The house may also undergo an appraisal and inspection to ensure it's in good condition. Although not all cash buyers may utilize this step, some will. Once the inspection is approved, it's time to close the deal. Closing can take as little as ten days to two weeks, compared to almost two months for traditional deals. Finally, the title will be cleared, and you'll receive cash.
While the process sounds straightforward, issues can arise. It's essential to conduct due diligence, choose a reputable buyer, and have all the necessary paperwork ready to complete the transaction smoothly.
Bottom line
Real estate investors rely on their buyers lists to streamline transactions. Utilizing this list of trusted contacts can help you find cash buyers quickly and efficiently. However, expanding your search beyond your current list and considering other strategies mentioned above is important. Doing so can increase your chances of finding additional cash buyers and expanding your network of contacts in the real estate market.